Modern & Contemporary Indian Paintings

Modern & Contemporary Indian Paintings S. HARSHAVARDHANA (B. 1958)
RELATED LOTS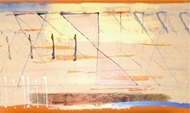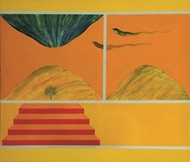 CONTACT US
Catalogue & Viewing
Lot Closed

Accounts & Shipping
Lot Closed

Provenance Provenance

Property of an art conservator
Literature Literature

S. Harshavardhana is the son of the late J. Swaminathan, who was one of the most influential thinkers in Indian art. Having grown up in an atmosphere of art, he was influenced by the varied aesthetic sensibilities of folk, tribal and contemporary culture.

He uses earthy colours with delicate tones bringing out their primeval connotations. His abstract works are not based on an idea or a theme nor do they symbolize anything beyond, but is like a visual journey in search of some objective from within these visuals. He predominantly works on paper as his works automatically get another dimension due to the innate texture of paper. His pastels are actually a view of the world veiled by the artist's gaze.

For Harshavardhana, a painting must have innumerable meanings and it should not be perceived in one particular way but through the many layers within.