Modern & Contemporary Indian Art II

Modern & Contemporary Indian Art II J. SWAMINATHAN (1928 - 1994)
RELATED LOTS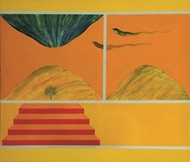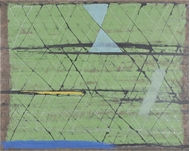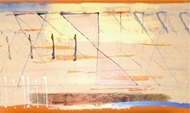 CONTACT US
Catalogue & Viewing
Lot Closed

Accounts & Shipping
Lot Closed

Provenance Provenance

Gifted directly by the artist to the Late Mr. Santosh Sehrai (a prominent Socialist between 1947-1957) of Central Cotttage Industries Emporium, Delhi. Thence by descent
Literature Literature

"My work can be best summed up in the words of the critic Geeta Kapur which according to her expresses a sentiment about the unrealized universe but through the mediating mirror of nature." - J. Swaminathan, Lalit Kala Contemporary 40, Lalit Kala Akademy, March 1995.

Writer, leftist activist and artist Jagdish Swaminathan's work underwent several stylistic shifts through the three and a half decades of his artistic career. The early sixties for him were highlighted by his friendship with Octavio Paz, Mexican writer and art lover; the founding of the 'Group 1890' with fellow artists who agreed with the rejection of the western autocratic and analytical tradition; and his own series of paintings leading up to the 'Colour Geometry of Space' series. The paintings were non-representational rather than abstract, with certain geometric forms camouflaged as symbols appearing through the painting, inspired by pictorial spaces and colour arrangements of Tantric art and Jain miniatures. Though he had some formal art training in India and then in Warsaw, Swaminathan's visual language remained unique until the end, comprising a powerful mastery of colour and space and the use of line and layer as a unifier of composition.

Swaminathan was deeply moved from his earliest contacts with tribal life that had far reaching effects on his already heightened understanding of life, divinity, the universe and being. 'Reckoning Totem', a painting from the early sixties, comes out of these experiences, where the artist is not seeking to communicate through the painting, but expects the viewer to experience the painting through communion with it. The word 'totem' he often used in titling his paintings or written works, held all the mystery and power of past rituals that so fascinated him.

After the 'Colour Geometry of Space' series came the 'Mountain and Bird' series that lasted until the eighties. It was Swaminathan's renewed contact with vibrant tribal cultures in Madhya Pradesh in the eighties that in his own words triggered off his natural bent for the primeval, and he started on a new series that clearly recalled his work of the sixties. Thus, this work titled 'Reckoning Totem' assumes great significance and to sum up, in Isana Murthy's words, "Swami's greater contribution was in giving Indian sources a contemporary validity and visual identity".
Condition Notes

There was slight deposition of dust and dirt on the paint surface as well as on the back side of the painting, in addition there were two tears at the bottom of the painting which have been relined. Overall cleaning has been carried out.