Private Treaty Sales

In between auctions, this is the best route to connect with us and continue developing your collection. We source and advise on works that can be acquired immediately with the potential to be placed for re-sale in an auction at a later date.
The terms & conditions of this vary slightly compared to our standard terms & conditions of sale, but the usual advantage of buying through Bid & Hammer is not lost.
Please Note: All works currently available with us for PTS are not displayed below.
Should you wish to acquire specific works, please contact us on [email protected] or call us on +91 99002 38891 for details and we would be happy to assist you further.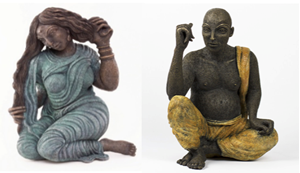 Display
per page
Sort By
Alternate Currency