Significant Indian Paintings

Significant Indian Paintings F.N. SOUZA (1924 - 2002)
RELATED LOTS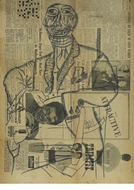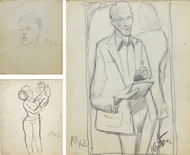 CONTACT US
Catalogue & Viewing
Lot Closed

Accounts & Shipping
Lot Closed

Provenance Provenance

From the collection of a prominent industrialist of Madras, who had acquired it in London during a visit in 1962.
Literature Literature

By the 1960s Souza's alcoholism took a toll on his health. Realising his failing strength as an artist owing to this addiction he admitted himself into a rehabilitation center to overcome this misery. It was as if a duel with the voracious animal within himself trying to rip him off. It was during this time that he started making some drawings of fierce looking animals - sneering or fighting with each other in a bid to gorge out another prey. The ferociousness of his draughtsmanship is outstanding and supersedes the excellence of his portraits even. In his drawings, he uses line with economy, yet managing to capture the fine details of forms structured in a profusion of crosshatched strokes. A reflection of this fierce combat is also reflected in his figurative compositions from this period.

According to Mullins "One cannot walk into a roomful of Souzas without at once being forced to participate in certain passions and fears which make these violent distortions of the visual world explicable and sympathetic. Frequently these passions are not only violent but destructive, as though each painting liberated the artist from a nightmare."