Antiquarian Books, Maps, Prints & Photographs - I

Antiquarian Books, Maps, Prints & Photographs - I SAMUEL BOURNE (1834 - 1912)
RELATED LOTS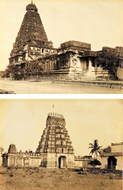 CONTACT US
Catalogue & Viewing
Lot Closed

Accounts & Shipping
Lot Closed

Details Details

 A very fine Albumen photograph in archival mat, fair contrast good tonal range to very good, trees very dark and in good condition, pasted on original card and mounted.
Literature Literature

Samuel Bourne (1834–1912) was an English photographer who arrived in India in early 1863. During the summer of that year Bourne traveled to the Himalayas where he states in an article in the British Journal of Photography, he decided "to see what elements of beauty and grandeur lay concealed in some of the higher and little known regions of the Himalayas." This was followed by two more excursions into the Cashmere [Kashmir] and the Himalayas (1865–1866). Bourne's determination to photograph the most picturesque and remote areas of Northern India resulted in the finest examples of scenic photography ever produced by a single photographer.

By 1865 he had established a partnership with Colin Shepherd in the hill town of Simla. And additional studios were established in Calcutta (1867) and Bombay (1870). With more than 2200 images in his catalogue by the time he left India seven years later, in 1870, Bourne has to be considered one of the finest artistic photographers of his time.