Modern & Contemporary Indian Paintings

Modern & Contemporary Indian Paintings REKHA RAO (B. 1947)
RELATED LOTS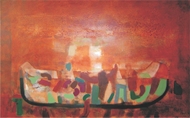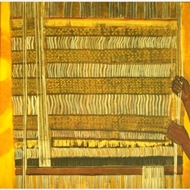 CONTACT US
Catalogue & Viewing
Lot Closed

Accounts & Shipping
Lot Closed

Provenance Provenance

Exhibited at Renaissance Gallery
Literature Literature

Rekha Rao is the daughter of the acknowledged artist K.K.Hebbar. Her formal and aesthetic concerns were nurtured at home and in the vibrant artistic milieu of Mumbai.

Her explorations in abstraction have clues that suggest a remembered reality and her canvases are loaded with gestures articulating her imagery, which encapsulates different moods, emotions or reality in her distinctive style.