Significant Indian Art

Significant Indian Art RAM KUMAR (1924 - 2018)
RELATED LOTS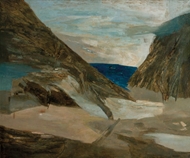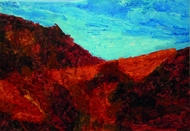 CONTACT US
Catalogue & Viewing
Lot Closed

Accounts & Shipping
Lot Closed

Provenance Provenance

PROPERTY OF A GENTLEMAN, NEW DELHI
Literature Literature

Wielded mostly with a palette knife, this work 'Landscape', painted at eighty years of age, speaks for itself in its measured play of light, moulded in bright hues of turquoise, greys, gold and copper. It states Ram Kumar's ensuing search for purity in colours, form and texture – aspects that define his creative integrity.

In his long and distinguished career Ram Kumar has been felicitated with the Padmashree (1972) and Padma Bhushan (2010) awards by the Government of India. He has also been honoured by Officers Arts et Letters by the Government of France (2003), Premchand Puraskar by the Government of Uttar Pradesh (1972), Kalidas Samman by the Government of Madhya Pradesh (1986) and the Lifetime Achievement Award by the Government of Delhi (2010).