Modern & Contemporary Indian Paintings

Modern & Contemporary Indian Paintings R. RAJA (B. 1956)
RELATED LOTS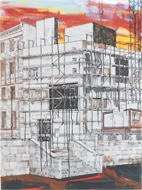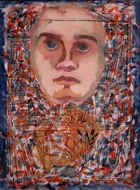 CONTACT US
Catalogue & Viewing
Lot Closed

Accounts & Shipping
Lot Closed

Provenance Provenance

Acquired directly from the artist
Literature Literature

R. Raja is a lecturer in contemporary art at the Kalamandir School of Art in Bangalore. He has a diploma in drawing and painting from the Ken School of Art as well as the Kalamandir School of Art. A professional artist for the last 23 years, he has participated in many exhibitions and artist's camps. He has directed graphic and painting workshops for the past 20 years and is Founder-President of Visual Art Workshops.

His graphic delineations are a commentary of urban architectural constructions. These constructions reflect the invasion of globalization and unplanned development in our cities. He evokes the monumental man made structures as metaphors of dynamic flux and change in cityscapes by day and night. The facades of steel, glass and concrete are celebrated as our reality and common future.

A distinguished career has seen several awards including the Certificate of Merit – All India Jamini Roy Centenary Youth Art Exhibition, Kolkata, juried by the renowned Maqbool Fida Husain, in 1987 and the Karnataka Lalitakala Akademi Award for Painting in 1994.