Modern & Contemporary Indian Paintings

Modern & Contemporary Indian Paintings PARESH MAITY (B. 1965)
RELATED LOTS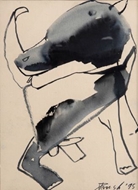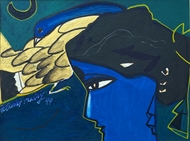 CONTACT US
Catalogue & Viewing
Lot Closed

Accounts & Shipping
Lot Closed

Literature Literature

Paresh Maity blends academic technique with representative and stylized art. Born in West Bengal, he graduated in Fine Arts from the Government College of Art & Craft, Calcutta and obtained his Master of Fine Arts from the Delhi College of Art, where he topped his class. Through the years he has won many prestigious awards worldwide and has been widely acclaimed in Europe (particularly in Germany, Switzerland, Hungary, France, United Kingdom) and the USA. In 2002 he also got an award from the Royal Water Colour Society, London. Maity's works are in a number of collections, including the British Museum, and the National Gallery of Modern Art, New Delhi.


Maity is a prolific artist and has the distinction of being one of the most well known water colorists of the country. His work ranges from academic style landscapes to highly stylised figurative work. His figurative compositions are rather reminiscent of the lines and rhythms of the 'Kalighat Pats' as well as the traditional Miniature paintings. Maity is a self confessed romantic at heart and likes all things beautiful. He brings to play the poetic and the sensuous, giving his work erotic undertones. Love and lovemaking in his view is a basic human instinct.To quote him: "My paintings are spontaneous. I have never had to make a special effort to give them an erotic feel or look."