LATE ARTIST HEMENDRANATH MAZUMDER COLLECTION
Friday, June 27, 2014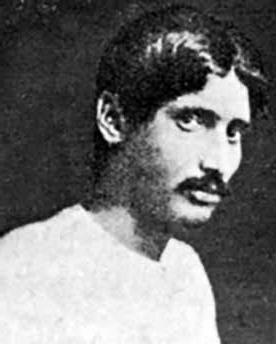 An artist of exceptional talent and far ahead of his time, Hemendranath Mazumder was born in erstwhile Bengal (present-day Bangladesh). Hailed as a renowned painter of European academic style, he could not confirm to the ideals of Abanindranath Tagore's Neo-Bengal School, despite being his close associate.

He was acclaimed for his fine treatment of pastels, watercolours and chalks, though his real forte' was in handling the medium of oil painting. Hemendranath's ideals were the European masters whose techniques of oil painting and confident brushwork, he both admired and emulated diligently. His immediate inspiration was also the works of the grand masters of the British Company school - Tilly Kettle, Balthazar Solvyns, Samuel Davis, William Hodges and Johann Zoffany.

The subjects of his paintings were predominantly the native women of Bengal. It was a time when the European ideal of beauty was in vogue. Body, as the mantle of beauty was modestly represented through the curves of flowing diaphanous fabric. Hemendranath created his own niche, by portraying the unassuming feminine beauty of his native land, which he considered no less than the high cannons of Victorian ideals of beauty. Often therefore we see him represent his models draped in wet diaphanous sarees.