Silent Bids Auction

Silent Bids Auction GANESH PYNE (1937 - 2013)
RELATED LOTS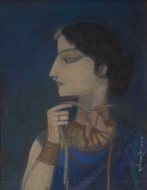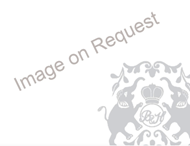 Provenance Provenance

Acquired directly from the aritst by a renowned Kolkata based family
Acquired from the above by a Private Collector
Literature Literature

"Ganesh Pyne, driven by his private fantasies and memories created a remarkably personal iconography that spoke of mysterious shadows full of portent balanced by a golden, ethereal light. Inspired by Abanindranath Tagore, Pyne earlier used wash and watercolour, but by mid-60's he began to experiment with gouache and finally tempera. He explored the medium as it had never been done before and created a haunting, unforgettable figuration that is sombre yet lyrical reaching metaphysical intensity." (Ella Datta, Art of Bengal – Past & Present, CIMA, 2000)

Born into the volatile socio-political atmosphere of pre-independent India, Pyne grew up in his ancestral house, an old dilapidated building in Kolkata. As a child with shy and reticent demeanour, his close companion was an ageing grandmother, who wound a fantastical world around her young progeny, inhabited by mythological characters. These memories formed the base for his pictorial explorations in the later years. An alumnus of the Government College of Arts and Crafts, Kolkata, his forms are very structured and often give the impression of skeletal scaffolding.