Significant Indian Paintings

Significant Indian Paintings AKBAR PADAMSEE (1928 - 2020)
RELATED LOTS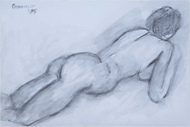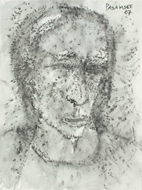 CONTACT US
Catalogue & Viewing
Lot Closed

Accounts & Shipping
Lot Closed

Literature Literature

"Order does not belong to the picture space but to the act. Order cannot be given as one arranges furniture in the room. If the act is not in the spirit of order it cannot impart order"

Akbar Padamsee's work cannot be bracketed into a particular category. He emphasizes on the visual appeal, pictorial form, and not on establishing or conforming to any nationalist style. After the formal education he received at the J.J School of Arts, Bombay, he spent his early years sensing and probing the subtleties of the human presence and sensibilities.

Padamsee's figurative works are both analytical and sensual, the underlying design was to explore the existential crisis of stress and isolation in the contemporary schemes of events and in people's private and public lives. In a sense, portraiture only becomes an excuse or rather a pretext to represent and experiment with various ideas.

His free spirit and open mindedness has allowed him to experiment with a wide range of media including film making, graphics, computer prints, metal sculptures and also dabble as an art critic.